HONDA Track Experience – Day 1 – Learning Mode ON!
Last Weekend, some of the BKKRYD members had the opportunity to join the HONDA Track Experience.
The event was taking place at the mythic Chang International Circuit in Buriram (MotoGP track) 400km from Bangkok.
3 of our riders did the trip with a CBR650F, a CBR600RR and a CBR1000RR-SP (we also met a lot of really great riders with whom we spend an unforgettable weekend.
The HONDA Track Experience crew did an amazing job with this event. Hotel,food, drinks, photographers, partners booth with a lot of freebees and services. I really enjoyed talking with the guys from KYT Thailand and thankful for servicing my NX-Race Carbon adding also on both my visor free tear off film.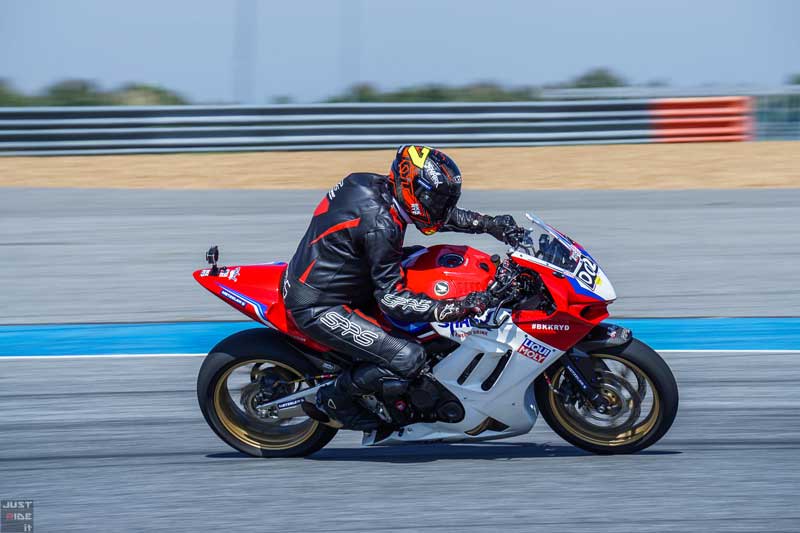 The first session was a total discovery for both Nick.L on the CBR600RR and myself on the CBR650F as it was our first time on this track (a bit scary on the first lap). We spend the first day doing 4 sessions of +-6/7 laps learning from the precious advises from our friends in the Pro category. Thanks to John, Lokesh, Jimmy, Pete PSP, Thomas, and many more…
We ended the first day with a PB of 2.21, Nick 2.11 ( I know we suck but we improve don't worry)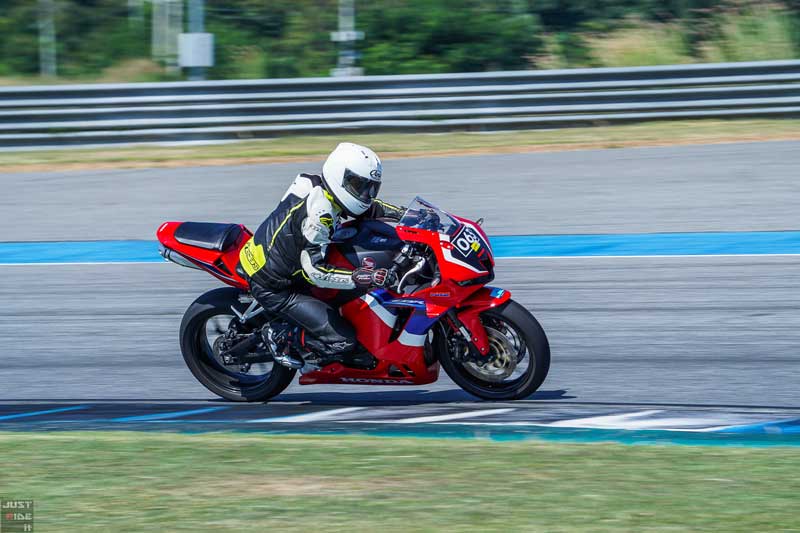 Day 2 – Time to let go!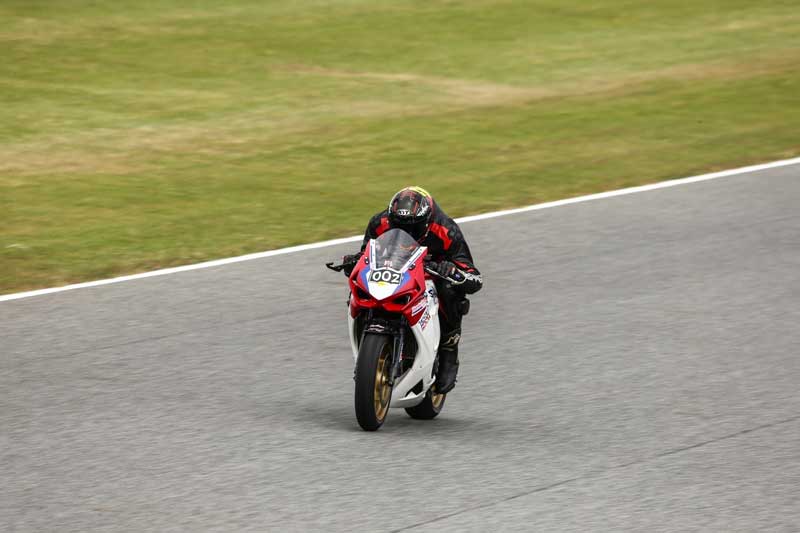 Full Send