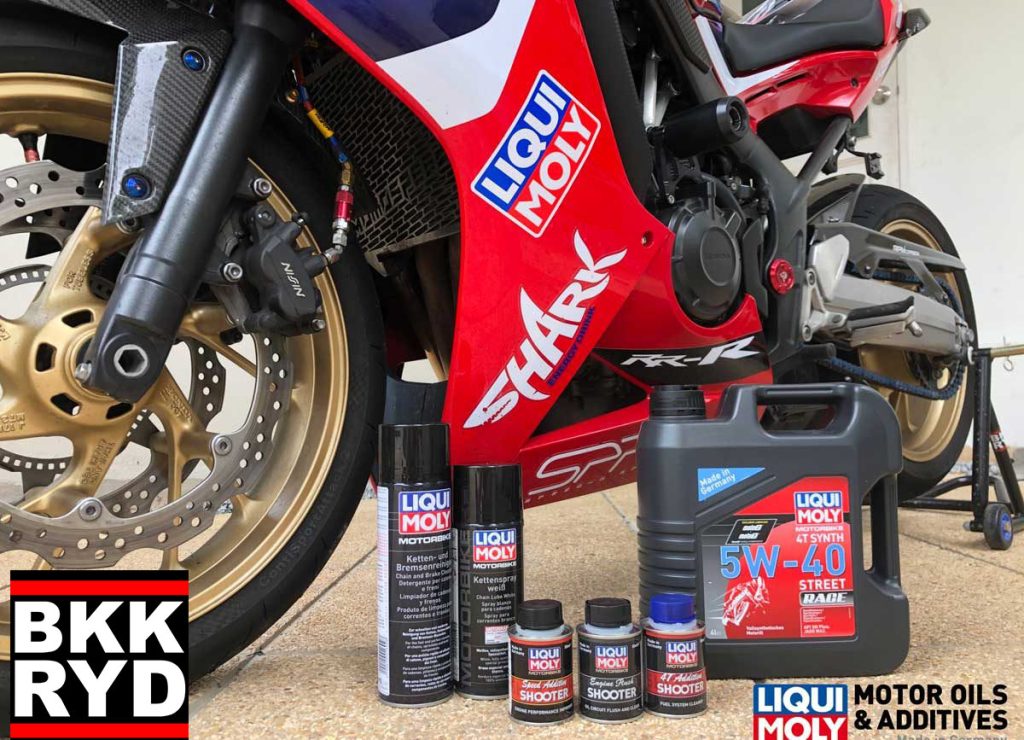 We would like to thanks our new partner Liqui Moly for their trust in our objectives and the support they provide us during our Track Days Practice
Liqui Moly Motorbike Thailand
Soon Available on our Website!
* Oil + Engine oil flush additive
* Maintenance Products ( Chain Lube & Cleaner, Brake Cleaner,etc..… See More
We are proud to announce our latest partnership with Liqui Moly Motorbike Thailand
Soon Available on our Website!
* Oil + Engine oil flush additive
* Maintenance Products ( Chain Lube & Cleaner, Brake Cleaner,etc..
* Performance additive ( Octane booster – Fuel system cleaner,etc..)
???? Either on or off the race track.. You can use the same specification 100 % oil, motorbike from Liquid Wimoli and motorbike battery from Dinavolt ????
✅ If interested in distributing, leave a message at INBOX for 24 hours. I'm going to have fun
???????? #LIQUIMOLYGERMANY
???????? #LIQUIMOLYMOTORBIKETHAILAND ????. ???? bæ rnd̒ā OFF OFFICIAL LUBRICANT. Global Profile from Germany at MotoGp ™. Trusted to be stationed in Moto2 / Moto 3 cars in every car and every field. Worldwide. Quality guaranteed by professional racers and professional and professional racers. So many real users around the world ????