About Us
As our audience growth, we needed to growth too. That mean more reviews, more content, more rides. Bangkok Riders Crew are not paid for their work, they are just riders who decided to create a portal where their fellow brothers in wheels can meet, exchange and share a passion they all have in common. But even if all the crew have a full time job we needed to expand our reach with exclusive partnerships.
We promote your brand or products on our bikes and social media, they are shared among the communities we support ( total of 150k followers combined ) and we always ensure we keep our partners expectations at the highest level. We strictly refuse to work with brands who don't sell legitimate products ( replica ) or any accessories that would put our riders in danger. We also ensure that all our partners are represented equally in terms of exposure no matter if it's an International brand or a small family business.
Do you want your brand or products to be promoted by our crew? It's very simple, contact us by email or send us a message on our Facebook Page
Our Mission
Created in 2021, BKKRYD Racing is the Track Side of Bangkok Riders. The idea behind this TEAM is to connect and engage riders who, like us, find the roads more and more dangerous…We saw a rise of track days and we recommend keep the speed for those much more secure "playground" than any roads.
Information, Reviews, Exclusive Promotions, BKKRYD Racing is the place to look for your next track adventure…No matter if you are novice, confirmed or Pro…We are all here to learn and enjoy with safety
Our Vision
We're here to help, novice or comfirmed riders are more than welcome to reach us for any kind of help they need. We don't have much but we will always try to support you the best we can.
Axel Pedersen is one of those young talent that need support and all the help possible to see him soon on the path to WSBK or MotoGP. #AP66 AMP Racing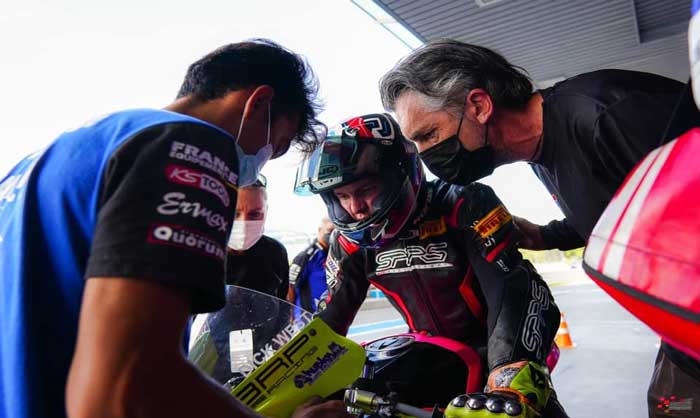 Amazing ride with this crew!! One of the best experience I had in a long time !!
They look for each others I love to ride with Bangkok Riders! Great guys and always looking for each others
I use Best Products often. We're loving it. Your com pany is truly upstanding and is behind its product 100%. Best Products is the most valuable business resource we have…
Get Email Offers
Subscribe and always get big offers from us